HASSELL'S AUTOZONE
NOW PROVIDING A WIDE RANGE OF AUTO SERVICE
Oil Changes & Filter Replacement Service
We want oil changes to be simple and affordable for our customers. "HASSELL'S AUTOZONE" technicians are trained to change your oil quickly and efficiently while assessing your vehicle for other potential safety issues to keep you safe on the road. Check out our oil change coupons and deals and schedule an appointment today.

Exhaust Systems & Mufflers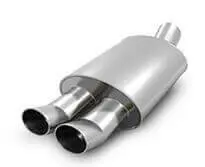 Never put off a muffler or car exhaust repair. The exhaust system ensures toxic exhaust fumes stay out of your car cabin, works to make your engine run correctly, helps give you the best possible fuel efficiency and cuts emissions that pollute the air. Stop by or call today for an exhaust system inspection by a qualified, trusted technician at your local "HASSELL'S AUTOZONE".

Top Quality A/C Testing, Recharge & Repair Service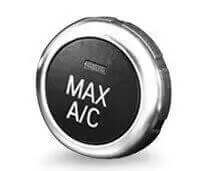 The certified technicians at "HASSELL'S AUTOZONE" can perform air conditioning services including everything from testing and regular maintenance to complete air conditioning repair. Diagnosis by qualified technicians with professional equipment is the key to a speedy recovery of your car's normal cooling capacity. We will check your car's air conditioning, quickly diagnose the problem and provide cost-effective repair solutions.

Expert Brake Services for Healthy Brakes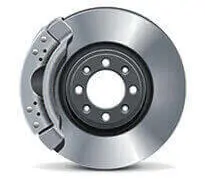 Brake maintenance on your car should not be treated lightly. In an emergency, stopping quickly is important for the safety of you and your passengers. If your brakes are making a squealing sound, that may be a sign that you need brake service immediately. Stop by your local for a brake inspection any time you notice this sound or any irregularities in your car's braking performance.

Front End Repair & Replacement Service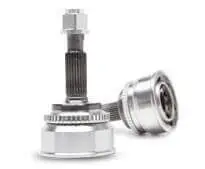 If it weren't for the CV axle, your tires wouldn't go around. Your car's CV joints are a collection of bearings and cages that are protected by the CV boot. Regular inspections of the boot will ensure it is sealed so no dirt or grime gets in to wear down your joints, which will provide you with a smoother ride.

Common Steering & Suspension Repairs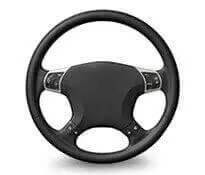 Steering stability and handling are heavily reliant on the performance of your suspension components. Routine maintenance, front end alignment service and inspections will keep your ride smooth and ensure that everything is working in top condition. The minor costs for these preventative measures will prevent larger, more expensive cures later.