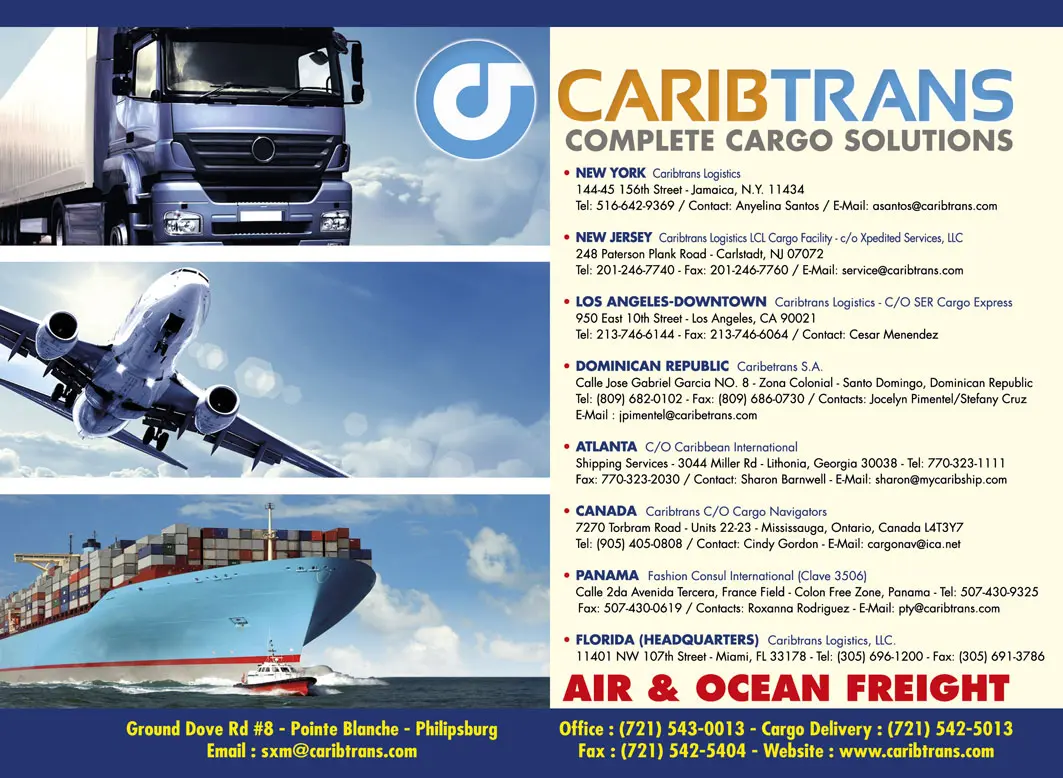 ABOUT CARIBTRANS
As an NVOCC/NAOCC Caribtrans has been serving the Caribbean Islands for many years. Specializing in LCL, FCL and Airfreight consolidations. Their quality one-on-one personalized service has made their name well known throughout the Caribbean market. Caribtrans is a household name in the Northern Caribbean and is quickly spreading throughout the rest of the region. Their customers have come to know us as friends. By investing in the cultures and local business customs on each of the islands, we have first hand knowledge of all business practices and local regulations. Their close ties and daily communication with their overseas offices or agents completes the equation and insures their slogan of NOBODY DOES IT BETTER !


Originally started as a two-man operation, Caribtrans now has a staff of over 100 professionals stateside and abroad. In January of 1999 Caribtrans leaped forward by acquiring ABC International Freight, another respected and successful consolidator. Uniting the best from the two companies has allowed us to take full advantage of this acquisition and offer even better service and value. Their road feeder system and diverse relationships with the steamship lines also allow us to offer their customers hassle-free shipping from anywhere in the United States and Canada all the way through to the final destination.


Their information systems have taken years to develop. Caribtrans owns and operates a state of the art Advanced Series IBM AS 400e computer system, which was updated to a faster and more capable processor in January 2001. This system enables their customer service representatives to monitor ytheir shipments from the time they are received until the moment it is delivered at final destination. The system will be further developed to offer their customers more information via their website and the internet. Extensive customer oriented reports were designed exclusively for the customers' use and information. We offer their customers «that little extra effort» which separates us from the rest. If you need something done YTheir WAY, all you have to do is ask and we will be more than glad to help.


We are not a nine to five company. We work hard to ensure that their customers' needs come first no matter what the situation may be. We do realize that without their customers we would not exist. Service is the essence of their existence and the definition of Caribtrans.
Their commitment to Total Quality, Customer Service Excellence and Superior Information Systems have enabled us to provide an unequaled level of service. We will meet all of ytheir transportation needs well into the new Millennium.